The US economy is booming and creating millions of new jobs in the USA each year.
For example, 2.7 million US jobs were added to America's economy during 2015, while 3.2 million workers were hired in 2014. It was recently forecast that 10 million US jobs will be generated during the 2014-2024 timeframe and so far, this prediction is right on target.
With a low unemployment rate of 4.9% (August 2016), and employers hiring all across America, now is a good time to apply for US immigration with the assistance of Green Card Lottery Experts (GCLExperts).
One of the many benefits that Green Card holders have is the right to legally work in the USA. As the American economy continues to grow and create new jobs in the USA, this has produced many excellent employment opportunities for people who immigrate to the United States.
Some US jobs require a high school diploma, while others need post-secondary education (e.g., vocational school, college or university).
Examples of median yearly salaries for some common jobs in the USA include:
accountants ($47,936)
audiologists ($74,890)
computer and information analysts ($86,370
dentists ($123,942)
electrical engineers ($71,100)
finance managers ($84,800)
high school teachers ($43,910)
human resources managers ($61,639)
marketing managers ($61,254)
nurse practitioners ($98,190)
optometrists ($103,900)
psychologists ($70,650)
retail sales managers ($44,811)
software engineers ($79,357)
university professors ($89,005)
Some examples of median hourly wages include: aircraft mechanics ($23/hour); carpenters ($19/hour); dental hygienists ($32/hour); electricians ($20/hour); painters ($15/hour); paramedics ($16/hour); plumbers ($20/hour); registered nurses ($27/hour); roofers ($15/hour); sales clerks/cashiers ($9/hour) and welders ($16/hour).
Please note that these are examples of median (middle) salaries/wages for common jobs in the USA and various factors can affect how much someone might earn, such as education, occupation, years of experience, location of the job, overtime, etc.
If you and your family want to live and work in the USA, the first step is to participate in the Green Card Lottery. Every year, GCL Experts helps thousands of people properly prepare and submit their applications and photos to the Green Card Lottery for an opportunity to immigrate to the United States.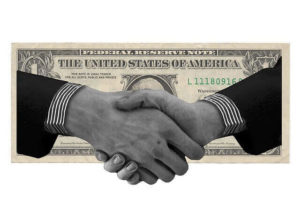 Clients of GCLExperts who are selected as winners of the Green Card Lottery are promptly contacted and offered professional assistance through the rest of the US immigration process.
In short, GCL Experts guarantees participation in the Green Card Lottery for a chance to live and work in the USA!