The American Dream continues to be pursued by entrepreneurial immigrants and minorities even though they face challenges along the way.
Twenty-eight million small businesses in the U.S. account for over half of the sales in the country and many of these are owned and operated by minorities and immigrants.
Green Card Lottery Experts is an immigration service for those wanting to move to the United States to live and work.
The region most diverse in small business ownership is Sacramento, CA, according to a Diversity Index analysis that was conducted by Biz2Credit.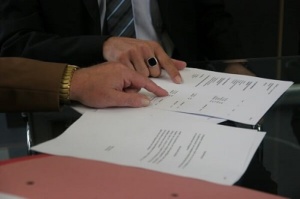 Sacramento is the capital of California, and 17% of businesses there are owned by people who are South-Asian and East-Asian, while 15% of businesses in the city are owned by Hispanics.
This study showed two important components:
the likelihood that two small business owners who are chosen at random would be from different ethnic groups, and
the extent of similarities of revenues generated by different ethnic groups. GCLExperts can help you apply for the Green Card Lottery so you can have the opportunity to move to America and enjoy a new life as an entrepreneur.
The top start-up cities for minority entrepreneurs are as follows:
Sacramento, California
Washington, D.C.
Philadelphia, Pennsylvania
San Jose, California
Houston, Texas
Dallas-Ft. Worth, Texas
Orlando, Florida
Miami-Ft. Lauderdale, Florida
Seattle, Washington
San Francisco-Oakland, California
GCLExperts works with foreign nationals who want assistance in their immigration process in order to avoid delays and get moved as soon as possible.
Economist Venkatesh Bala stated that many immigrant communities in the United States are strong, and in many areas, it's not unusual for businesses to be owned and operated by minorities.
The areas in the U.S. with the largest numbers of immigrants from South Asia are Indianapolis, Orlando, and Philadelphia.
Successful Hispanic-owned businesses are also found in Philadelphia according to Bala, who said that there is a diverse mix of non-Hispanic whites, South Asian, and East Asian businesses in Houston.
In addition, there is a growing population of entrepreneurs from East Asia in San Jose, CA and Houston, TX.
Earlier this year, a survey reported that there is great optimism among minority entrepreneurs in the United States.
However, there was concern by about one-third of those surveyed who feared that they would not receive enough funding for their businesses to operate.
Other minority entrepreneurs stated that they want to see their firms grow through increasing capital spending (16.4%), expanding their online presence (18.7%), and hiring more workers (16.2%).
Green Card Lottery Experts pride themselves on helping many foreign nationals have the chance to get moved to America to start new businesses.