Consumer confidence in the United States increased to a high that hasn't been seen in sixteen years. While there were some concerns about the labor market at the beginning of 2017, the economy has picked up again and is creating many new jobs in the USA each month.The growth has come with some ups and down, but according to Daniel Silver, an economist at JP Morgan Bank in New York, it is expected that consumer spending will continue. Mr. Silver said that some spending was lower due to a delay in tax refunds and unusually warm weather.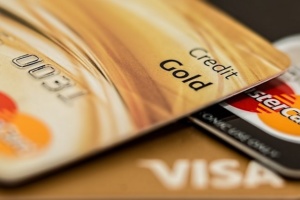 Green Card Lottery Experts is an immigration service for people who want assistance with the U.S. immigration process. According to the Conference Board's report, consumer confidence jumped to 125.6 points in March 2017. This is based on consumer assessment of both the labor market and current business conditions.
Americans also expect to see an income increase in the coming year. This is based on data comparing those who thinks it's hard to get jobs versus those who think that jobs are plentiful, which is the strongest since 2001. The U.S. Labor Department put out an employment report that correlated closely with this tightening of the labor market. According to Green Card Lottery Experts, "More people are excited to move to America with the consumer confidence level up."
Since Donald Trump became the U.S. President, confidence has soared in both the business and consumer arenas. This is largely because the Trump administration has promised to pursue policies that are business friendly, which includes deregulation and tax cuts.
Healthcare in the U.S., including the Affordable Care Act issue, is one factor that seems to greatly affect the U.S. economy. Without an overhaul of the current healthcare system, it's hard to know how consumers will respond. Green Card Lottery Experts can help answer your questions about U.S. immigration.