Vida Serwaa Antwi is another satisfied customer of GCL Experts who moved to the United states.
"The service I had received and still receiving is excellent and woderful", said Vida about her experience with Green Card Lottery Experts services. "I have never had any problem since I began this Journey with then and I and my family would like to say a very big thank you".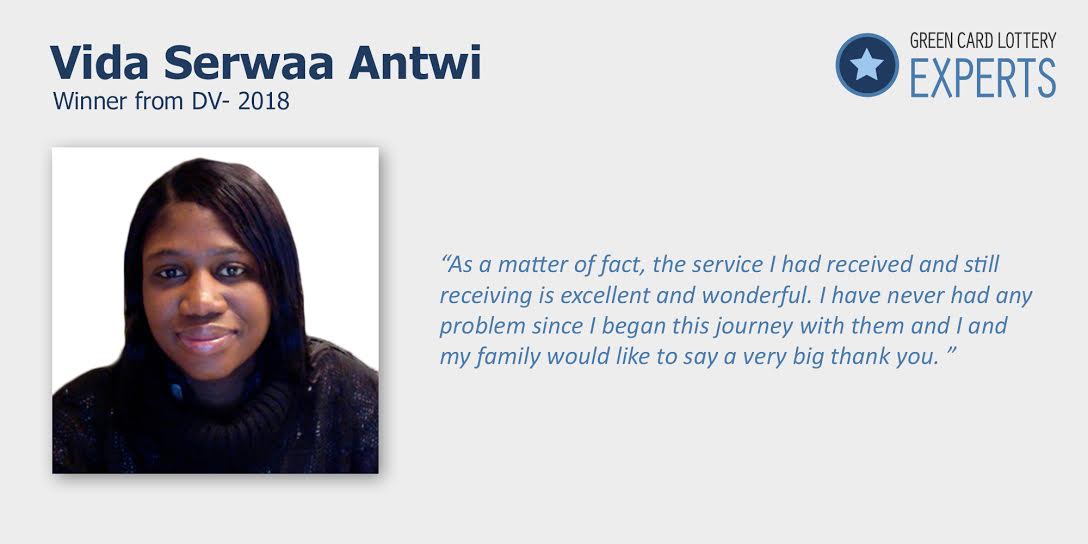 Do you consider moving the the United States? Contact GCL Experts for guidance and information about the application process.