The Photo and Graphics Department at Green Card Lottery Experts (GCLExperts) has many years of experience reviewing photos from its clients to make sure they meet the specific standards for the U.S. Diversity Visa Lottery (DV-Lottery) program. This is one of the many benefits received by clients of GCL Experts, to help guarantee that they will participate in the DV-Lottery. Thousands of people every year do not get to take part in the Diversity Visa Lottery, because they fail to provide photos that meet the strict standards.
This is unfortunate, especially for those who meet the birth country and education requirements for the DV-Lottery, but don't get the chance to apply for US immigration, simply because they didn't understand the criteria for the photos. Green Card Lottery Experts is a private company that makes it simple for its clients to properly prepare their applications and photos before they are submitted to the DV-Lottery during the annual registration period.
Green Card Lottery Experts helps its clients in multiple ways to make sure that their photos and applications will meet the criteria for the DV-Lottery. For example, when people become clients of GCL Experts, they receive instructions on how to complete their applications and prepare their photos for review by the GCL Experts Photo and Graphics Department.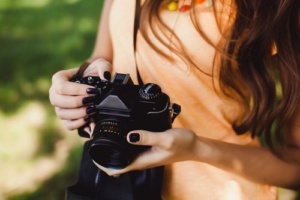 Although clients are given detailed instructions about the photo requirements for the Diversity Visa Lottery, the experienced professionals at the GCLExperts Photo and Graphics Department will often find that many clients have provided photos that do not meet DV-Lottery standards. When this happens, clients are informed by the Green Card Lottery Experts Customer Service Department, which will explain exactly what needs to be fixed and ask them to send a new photo for review.
Another way that the Photo and Graphics Department helps GCL Experts clients is by sending them updates when the photo requirements change for US immigration. For example, the US State Department recently changed the photo criteria for the Diversity Visa Lottery program by requiring that the photos be taken within six months of when the application is submitted to the DV-Lottery and also prohibited eyeglasses from being worn in the photos.
When these changes to the photo requirements were announced, Green Card Lottery Experts promptly notified its clients about the new photo criteria. To receive assistance applying for US immigration through the DV-Lottery, contact GCL Experts today!