The first place people think of when looking for a job in the technology field is the Silicon Valley. However, with a lower job market and high rent, there seems to be a departure from the area, and it is causing seekers of tech jobs to look in unexpected places.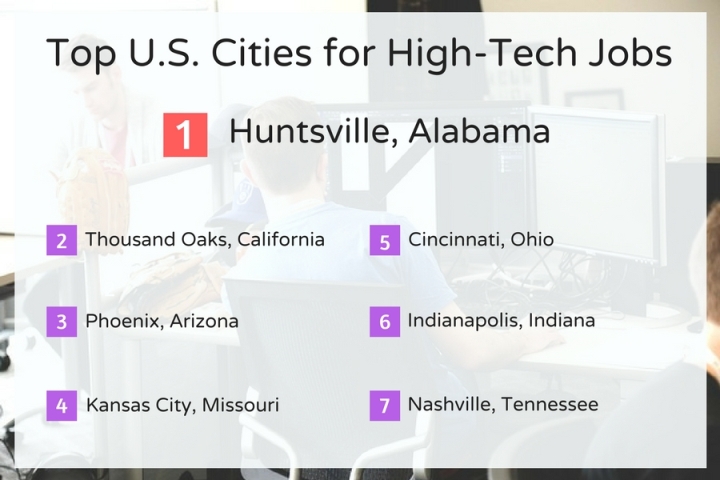 Recent research shows that there are several cities across the United States offering high-tech jobs. When considering a move to the U.S. for work, contact GCLExperts. By obtaining a visa through the Diversity Visa Lottery Program, you and your family can live and work in the United States.
The top-ranked city for high-tech jobs is Huntsville, Alabama. Other cities with a demand for skilled tech workers are Thousand Oaks, California; Phoenix, Arizona; Kansas City, Missouri; Cincinnati, Ohio; Indianapolis, Indiana; Nashville, Tennessee; Jacksonville, Florida; Orlando, Florida; and Tampa, Florida. Although tax breaks are attracting companies to these areas, the main draw is the low cost of living.
Contact GCLExperts for information on immigrating to America for work in this field of labor.